Keeping Entertained at Home | Powerbutton
Keeping Entertained at Home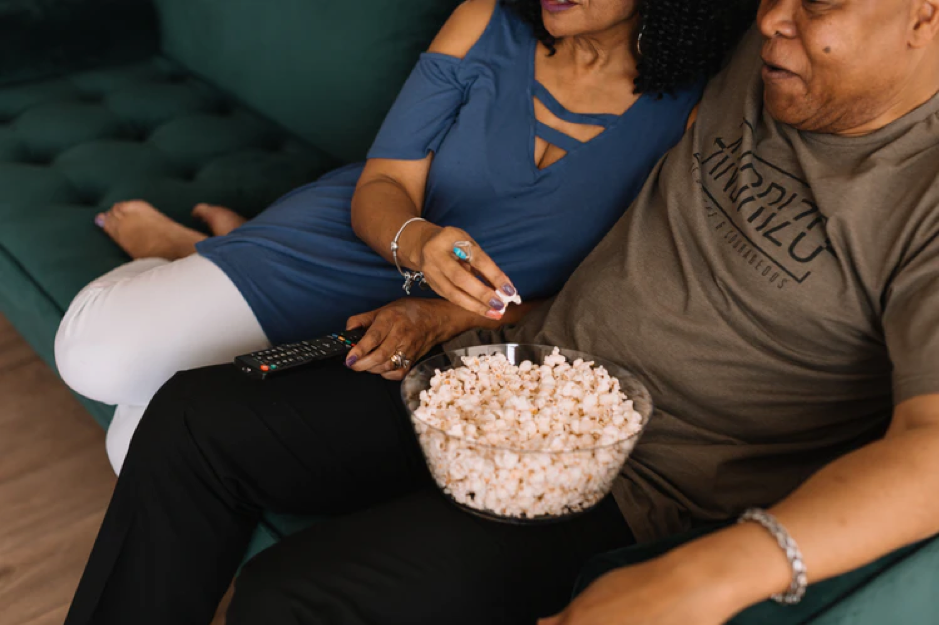 In the face of the current situation and the UK's population being told to stay in their homes, we are all facing new challenges.
These challenges are of course extremely worrying, especially in the face of a global health pandemic. Staying indoors and safe is an important and vital step we all need to be taking.
Other challenges come in terms of how we deal with staying within the four walls of our homes. If you are able to work from home, then that gives you something to keep your mind occupied during the day.
But there are plenty of hours during the day and week where it can be tricky to know what to do with yourself.
This is where having suitable home entertainment options available can be hugely helpful.
In the latest Powerbutton blog, we take a look at some of the ways you can stay entertained during lockdown, some of the products that can help you do so, and how our range can help.
Feet up, Television on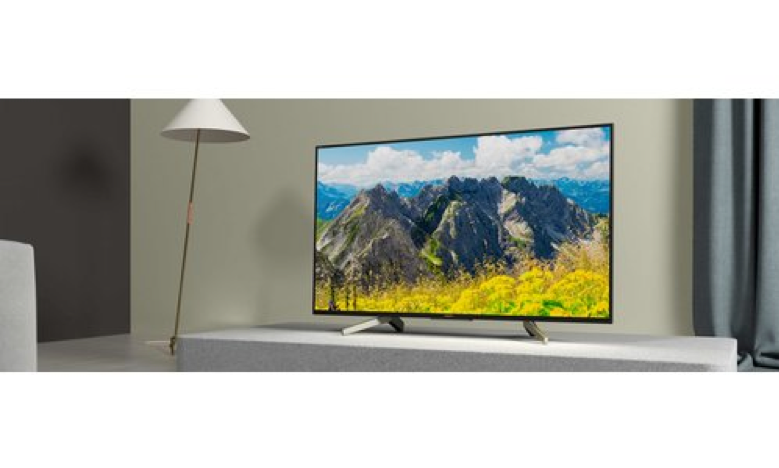 One of the best ways to unwind in normal circumstances is to get your feet up and chill out with your favourite television show. 
The launch of things like Netflix, Amazon Prime and other streaming services has made it easier than ever to get your teeth into new series and lose yourself in new storylines, characters and action.
Whether you're a crime fan, an action junky, a comedy lover or enjoy all different types of television, the current lockdown gives you the chance to enjoy old classics and discover new favourites.
So have you watched every episode of Breaking Bad yet? Or not discovered the wonders of Game of Thrones or The Wire? These and hundreds of series like it are out there waiting to be enjoyed, and now's the perfect time to get into a new world of gripping TV drama.
Hundreds of boxsets are available via streaming services, and terrestrial television channels are also putting on old classics and specially chosen programming for people at this difficult time.
You can also start to take in more and more films. The world of global cinema is packed full of phenomenal films from a host of countries, cultures and eras. The lockdown gives you the chance to open yourself up to new cinematic masterpieces from around the planet.
Gaming to Get Through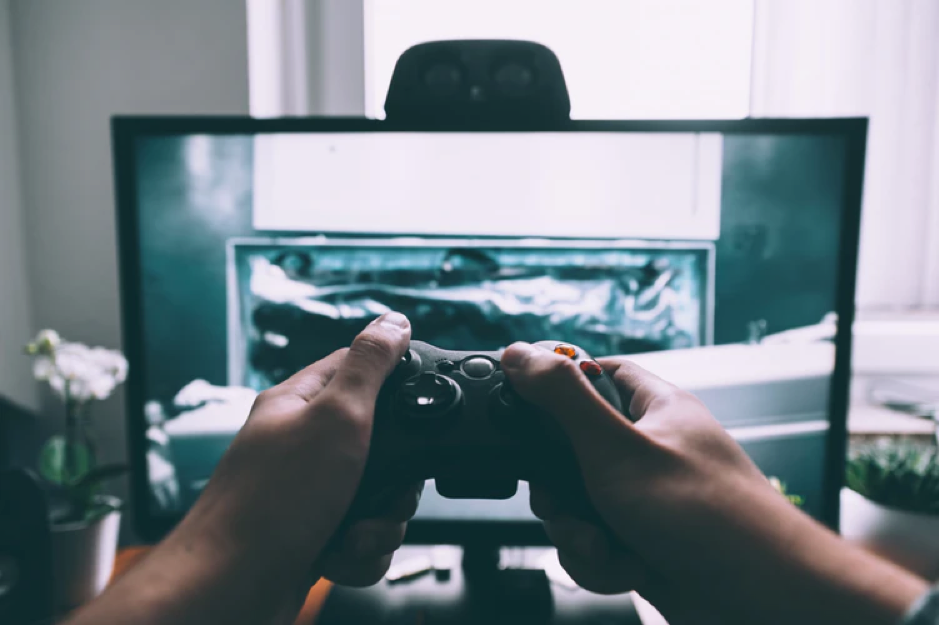 Gaming enthusiasts have the chance to really indulge in one of their favourite habits at present. Hours can be spent diving into digital worlds of action and interest. 
It's easy to accept missions, start sports seasons, or challenge your friends to an online battle to help pass the time.
Setting up a solid gaming situation in your home can help you pass the time and get through the current lockdown.
Motivate yourself with Music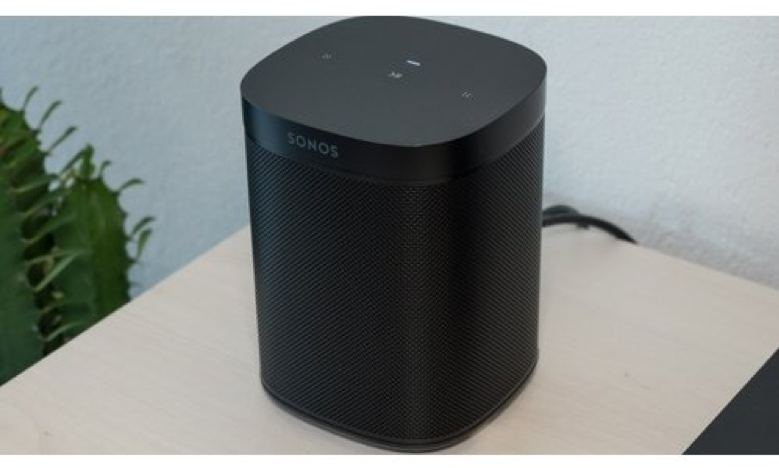 Working from home presents a new challenge to us, and we are all looking to get into a new habit of working.
One way to help pass the time, keep you focused and working to the best of your ability, having a strong audio setup is key. This can help you enjoy your favourite albums and podcasts throughout your home in crisp and enjoyable audio quality.

With a sound audio setup across your home, it's easy to make the most of your music and enjoy it around the house.

Powerbutton's range can help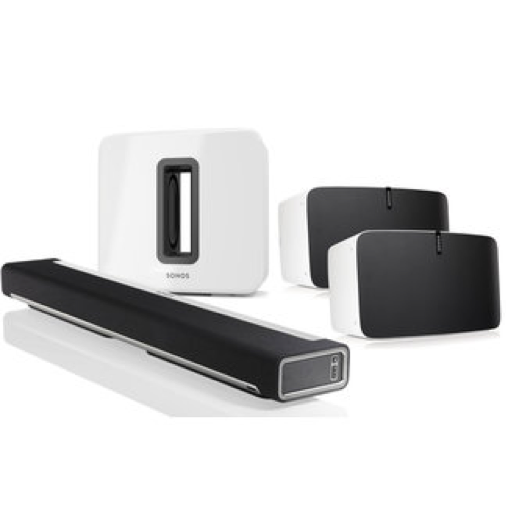 Powerbutton can play a role in enhancing your home entertainment system with our superb range of products from leading suppliers.
Film fanatics, gamers and TV lovers can enhance their experience with a buy from our wonderful range of televisions.

We stock OLED TVs, and LED TVs from the likes of Sony, Panasonic and Sharp. With extraordinary screen quality and clarity, our TV range is packed full of great buying options for you to enjoy.
Sound and audio quality is a vital part of film and TV watching as well as gaming. It's also hugely important when it comes to music, and at Powerbutton we have a brilliant range of products that can give you the chance to enjoy new levels of sound.

We are a leading retailer of Sonos products, with Sonos Smart Speakers and Sonos Speaker Packages allowing you to enjoy music and audio like never before. 
Sonos speakers like the Sonos Play:1 and Sonos Play:5 offer the very best audio quality at different price points. Our Sonos bundles and Sonos packages make it easy to get everything you need to enhance the situation in your home. 
These items can easily be synced with one another. So you can create a surround sound feel in your living room, or get a really strong home office set up, and enjoy continuous and strong sound from the Sonos Speaker range. 
TV and gaming fans can benefit from our soundbar range too, while Hi Fi and Radio/CD options are also available from our online store.


With such a wealth of different products available from Powerbutton, it's easy to find a perfect buy to help take your home entertainment to new levels. 
Moving with you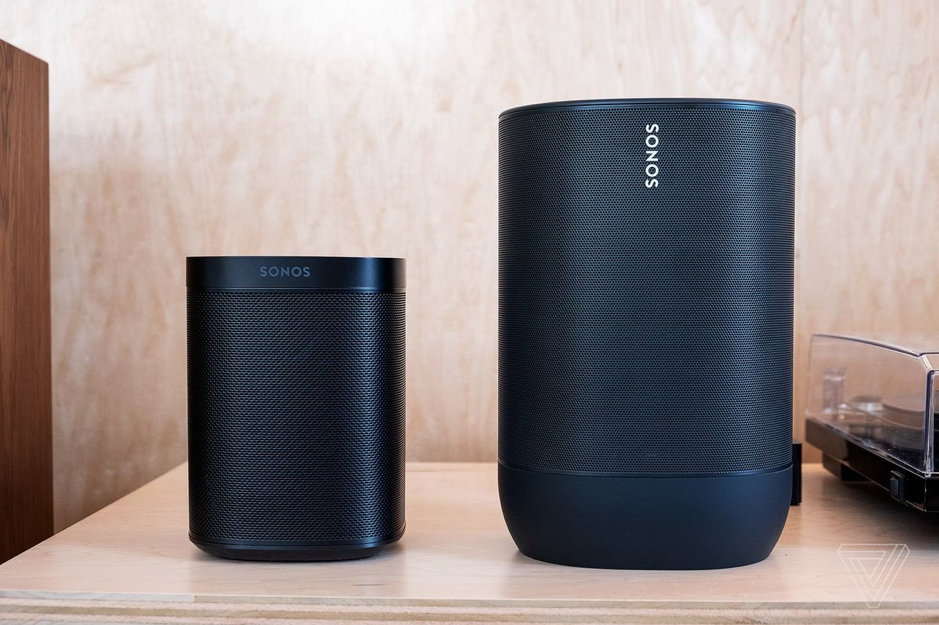 We are of course being advised to stay at home as much as possible at present, but this means that getting fresh air where we can is even more important in order to keep us healthy and happy. If you have a garden space for example, be sure to get out and breathe in the outdoor air, particularly as the days get that bit warmer. 
You can also enjoy music and podcasts outdoors thanks to Powerbutton's wireless range. 
Take a look at the Sonos Move bundles we have. The Sonos Move is a portable speaker that can be moved around the house with ease while staying connected to the wider audio system. 
Shop with Powerbutton
Our range of Sonos products, as well as items from other leading home technology suppliers, is a great option in the current climate and can help you stay entertained.
Be sure to browse our range, and make sure you take a look at our delivery options.
And if you have any questions, the Powerbutton team will be happy to help. Get in touch with our team!