Get set for Euro 2021 with our OLED and LED TV Overview
A must for any sporting fan is to enjoy the thrill of the game watching the match on the very latest 4K HDR Smart OLED and LED TV models. We explore a range of models which offer the best in viewing performance whilst offering fantastic build quality and reliability to see you through many years to come.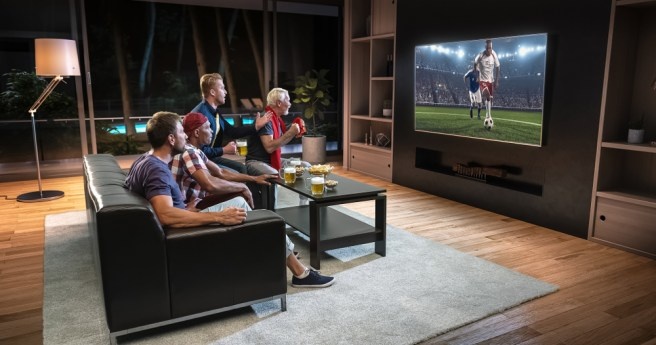 Panasonic OLED
Our key models include the TX55HZ980 55" 4K HDR SMART OLED and the TX65HZ980 65" larger screen version. These models feature the very latest Studio HCX Processor
Experience high picture quality true to the director's vision, in the comfort of your own home. With an improved HCX processor, Panasonic continues to bring high quality Hollywood TV experience to your home, with unmatched colour, tone accuracy and significantly better than average brightness levels, displaying the best possible picture via a custom built panel.
To give precision detail for fast moving images across the screen these models also feature...
Filmmaker Mode & exclusive Intelligent Sensing – Experience content the way the creator envisioned
Developed by the UHD alliance, Filmmaker Mode delivers a cinematic experience as intended by the directors. Filmmaker Mode overrides the TVs processing such as motion smoothing and detail smoothing and defaults to the correct aspect ratio, frame rate, and colour as per the content creator's vision. Panasonic exclusively add Intelligent Sensing to Filmmaker mode, so that the picture reacts intelligently to changes in light, automatically giving you the most cinematic picture possible, whether the room is bright or dark.
For watching the action in a bright lounge or conservatory the HZ980 range also features Dolby Vision IQ
No longer worry about manually trying to get the brightness right on your favourite shows. The latest version of the most advanced picture format. Dolby Vision IQ will make shows and movies look great in any room at any time of the day by 'intelligently' adjusting the picture quality regardless of the ambient light or content type.
As these models are smart you can best rest assured with the My Home Screen 5.0 – fast and easy access to your favourite Smart TV Apps
Panasonic's custom made smart menu gives you fast and easy access to the key apps (many in 4K) such as Netflix, You Tube, Amazon, Video, Brit Box Rakuten and much more. You can also access Freeview Play from the Home Screen, for a wide range of your favourite UK catch-up services.
Both screen sizes are in-store so you can see the action and enjoy a free demonstration from our experienced team. We also have the option to deliver free (to local post codes) with our in-house delivery team. 
Panasonic LED
If you are looking for a smaller screen to enjoy the Euro 2021 football action, then why not explore our HX800 range. Currently available in 50" screen sizes this is a popular model to give you striking performance from a great value TV.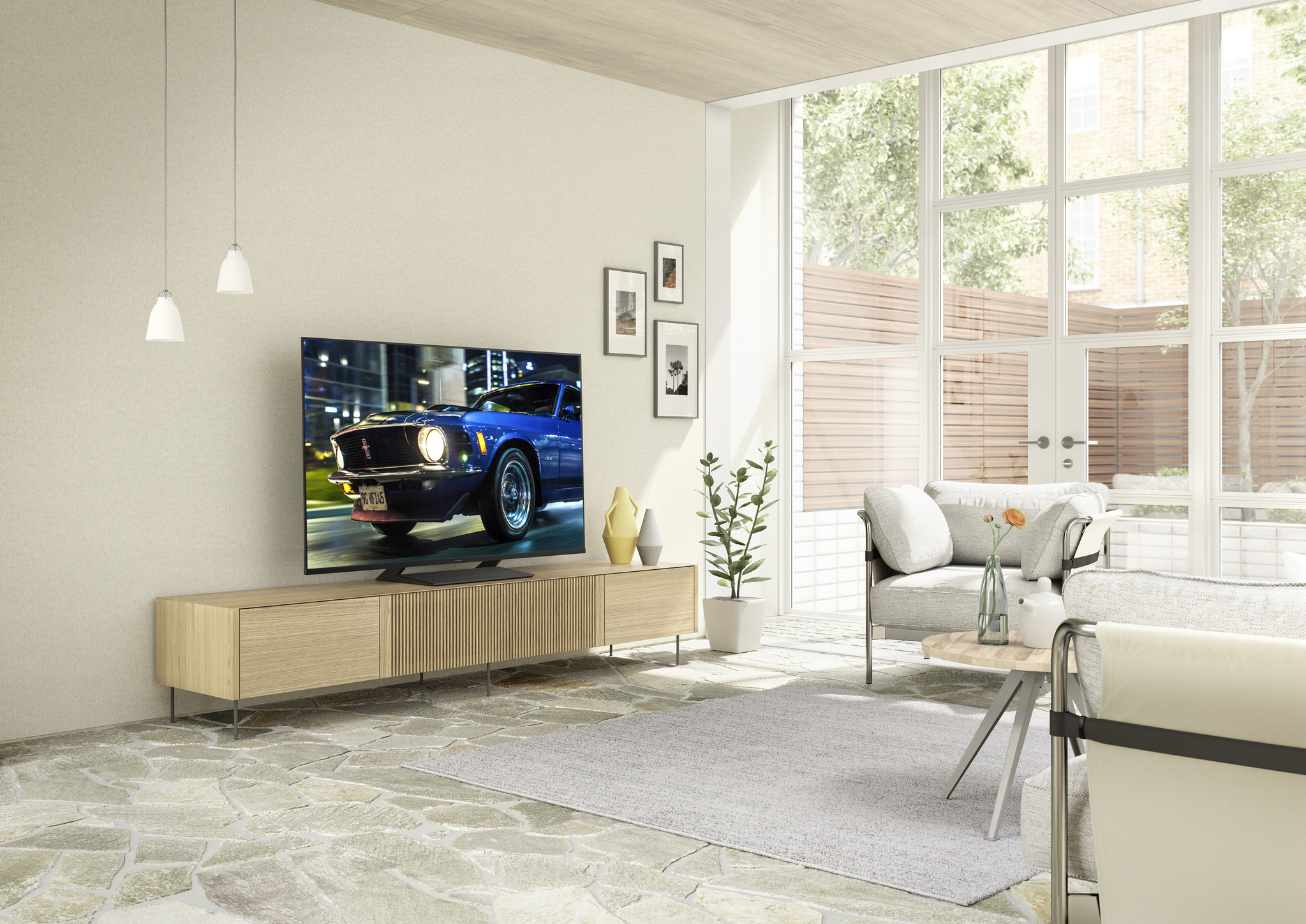 The HX800 models feature 4K HDR as standard but also offer Bright Panel plus
Bright Panel Plus with an efficient screen and extra-bright LED backlighting, produces sharp, crisp HDR images allowing you to enjoy content even on the brightest of days.
As standard on the HX800 models: HDR10+ / Dolby Vision
The most advanced picture formats, For the best colour, contrast, and brightness to enjoy the cinematic picture quality true to the creator's vision.
Panasonic support advanced HDR Dolby Vision and HDR10+ as well as, HDR10 and Hybrid Log Gamma, meaning this TV can play more HDR content than most other TVs. HDR allows the viewer to have brighter highlights and a wider range of colour detail, for an effective image overall. Immersing you into the action, whether that be a live sports game or the season finale of your favourite drama.
As with all of our range, the HX800 models feature Freeview HD, integrated Wi-FI for smart playback, Stereo sound with Dolby Atmos for centred, realistic sound and much more. Check out our range at Powerbutton for more specifications
Sony OLED
Our range of OLED models give you a unrivalled viewing experience for the ultimate football performance:
The Sony KE55A8 is an award winning 55" OLED SMART 4K HDR TV with stunning design and premium build quality.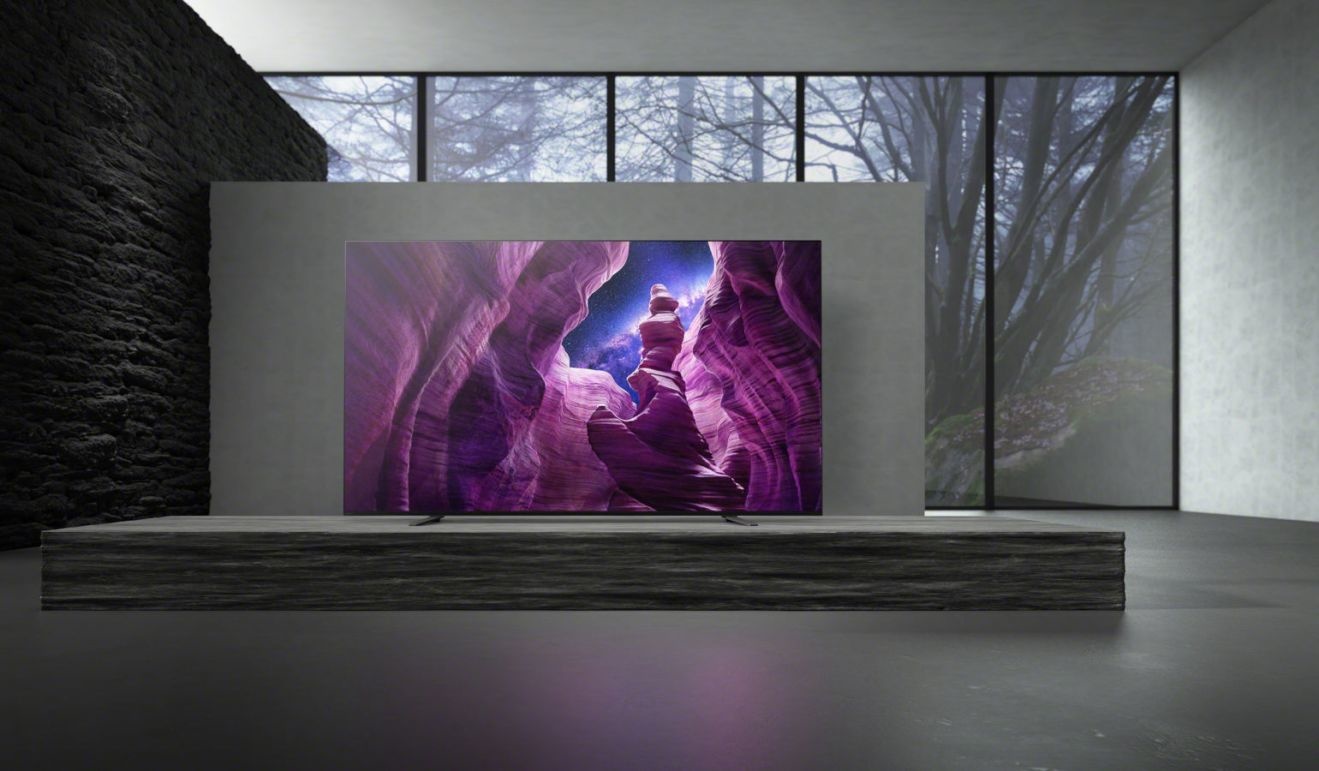 The KE55A8 Reproduces a wider, more precise range of colours
By widening the colour spectrum, TRILUMINOS powered by our X1 processors reproduces more colours than a conventional television. It analyses and processes data in every image to make colours even more natural and precise so pictures are closer than ever to real life.
This 4K HDR Smart OLED from Sony also offers supreme resolution, whatever you're watching
Any kind of content can be upconverted to lifelike 4K resolution with Sony's unique features. Our X1™ Ultimate, twice as fast as the X1™ Extreme, precisely analyses and processes data to enrich 4K pictures with real world detail and texture. Even images filmed in 2K and Full HD are upscaled close to 4K by 4K X-Reality™ PRO using a unique 4K database. Resolution of each subject is then optimised by Object-based Super Resolution to reproduce virtually real world textures.
To enjoy the sound from the game from all angles Sony OLED TV's feature sound from the screen which is incredibly immersive
Sound on conventional TVs with a speaker located below the screen is often out of sync with the picture. With our Acoustic Surface Audio, the screen is the speaker. An innovative actuator vibrates discreetly to create sound so what you hear comes from the place in the scene where the action is happening – dialogue from characters, engine noise from a car – rather than from speakers at the sides.
Embrace the thrills of the cinema with the Sony KE55A8
Enjoy cinematic thrills at home. Dolby Vision™ brings scenes vividly to life for authentic viewing, while Dolby Atmos™ fills the room with immersive surround sound.
If size is an issue and you are looking for a smaller display, look no further than the KE48A9 48" 4K HDR Smart OLED TV. Like the 55" model, this gives you the very best detail and experience but in a smaller frame for those tight spaces or cabinets to house the unit. 
Sony LED
Sony offers premium quality for affordable prices. Right now Powerbutton gives you a great selection of 4K HDR Smart LED TV models starting with the 49" X70 series from as little as £529!
See vivid real world colours all around you. A TRILUMINOS Display on the KD49X7052PBU maps colours from a wider palette, faithfully reproducing every shade and hue in the balloons.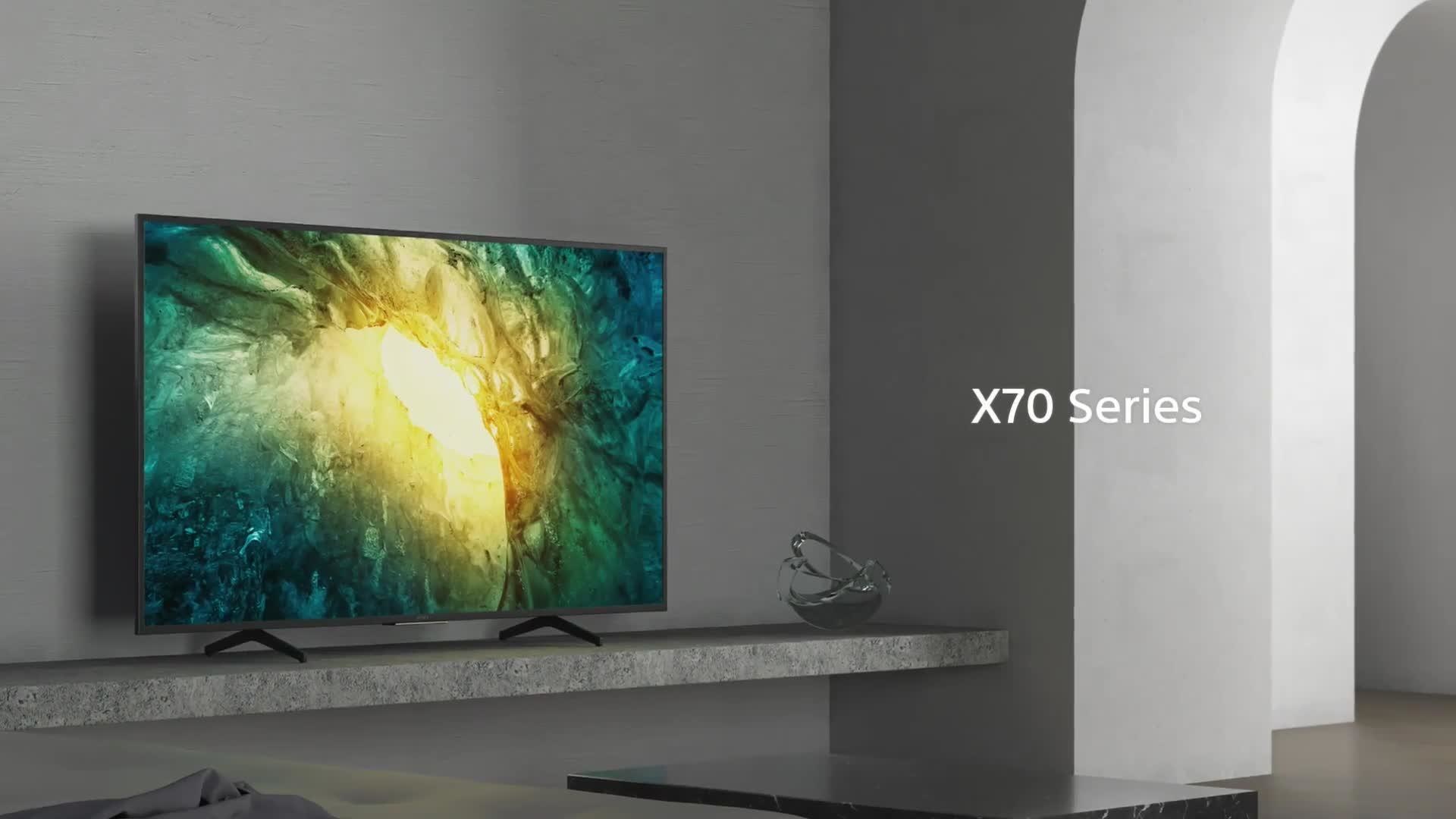 Rediscover every detail in 4K in the Sony X70 series
With 4K X-Reality™ PRO, images are upscaled closer to true 4K quality for remarkable clarity. The picture is sharpened and refined in real time, revealing extra detail in the books and architecture of the library.
The Sony KD49X7052 49" 4K HDR Smart LED TV fine tunes every moment
Your listening is as lifelike as your viewing. ClearAudio+ automatically fine tunes TV sound for an immersive, emotionally enriching experience that seems to surround you. Hear music and dialogue with greater clarity and separation, whatever you're watching.
Like all Sony TV's the X70 series is beautifully designed
Designed with a narrow bezel, this TV looks luxurious and refined. Keeps you focused on the picture, not the television.
If you are looking for a second room option to watch the games, look no further than the Sony KD43XH8196 43" 4K HDR Smart LED TV.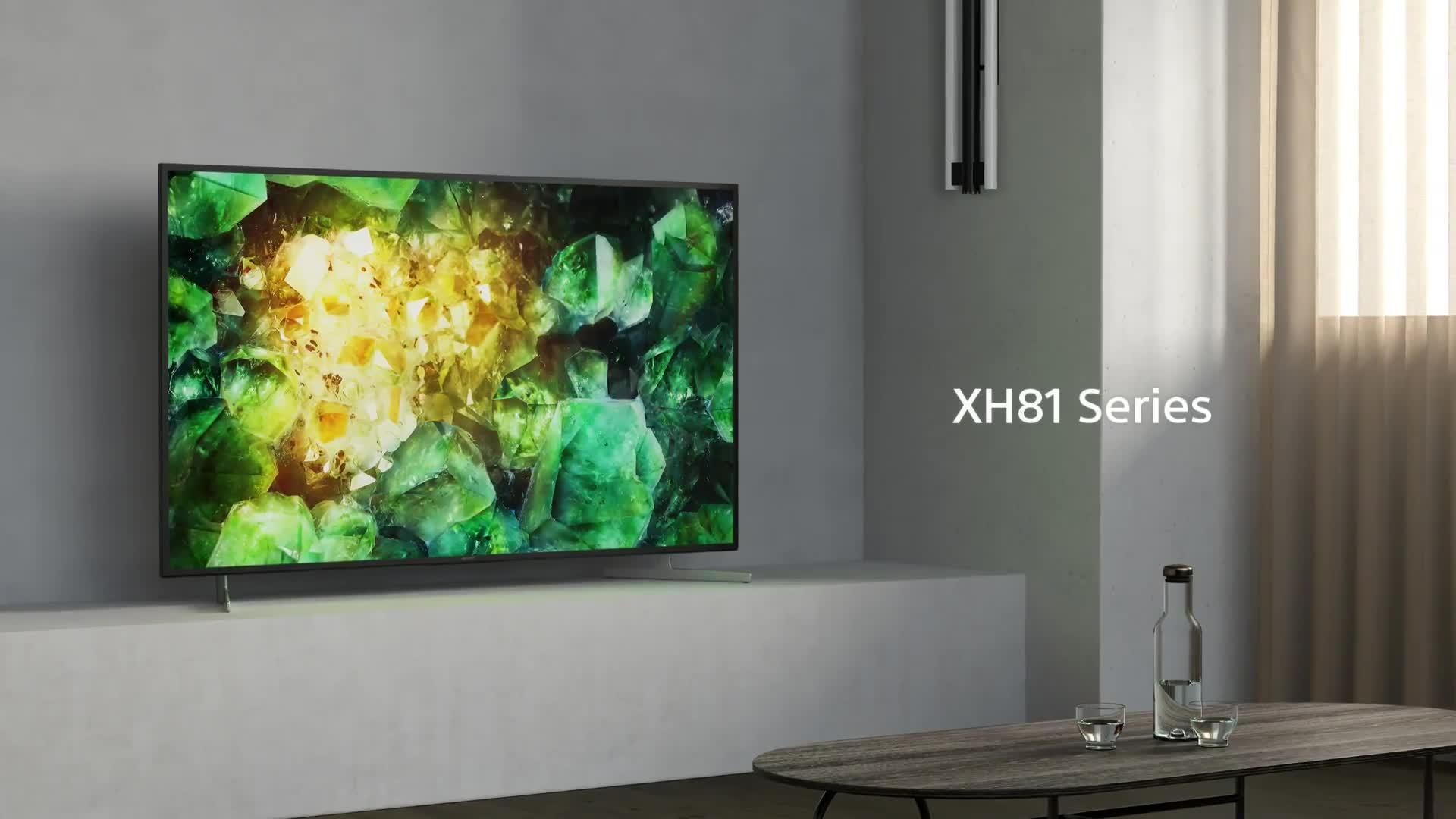 See glorious 4K pictures, rich with real world detail and texture, exclusively powered by Sony's 4K HDR processor X1™. Images filmed in 2K and even Full HD are upscaled close to 4K resolution by 4K X-Reality™ PRO using a unique 4K database.
On some screens, sports and fast action scenes go by in a blur. Sony's Motionflow technology keeps movement smooth and clear by creating extra images between images and black segments between scenes. The result? Less blur and afterimage, more flowing motion. 
With integrated Android operating system, the XH8196 represents great value giving all of the latest smart apps including Amazon, Netflix, Disney+, Apple TV and much more. So not only can you enjoy the best of the football today but catch-up on your favourite TV shows or movies in the future.
So why not explore our range of Smart OLED and LED TV models today? Many of our models come complete with a full manufacturer 5 year warranty for peace of mind. You can order online or see our range of models in-store and a receive a free demonstration from our experienced staff.
Call us on 01275 848180 for more details or chat online.