Sonos ARC Soundbar Review | Powerbutton
Sonos Arc Soundbar Product Review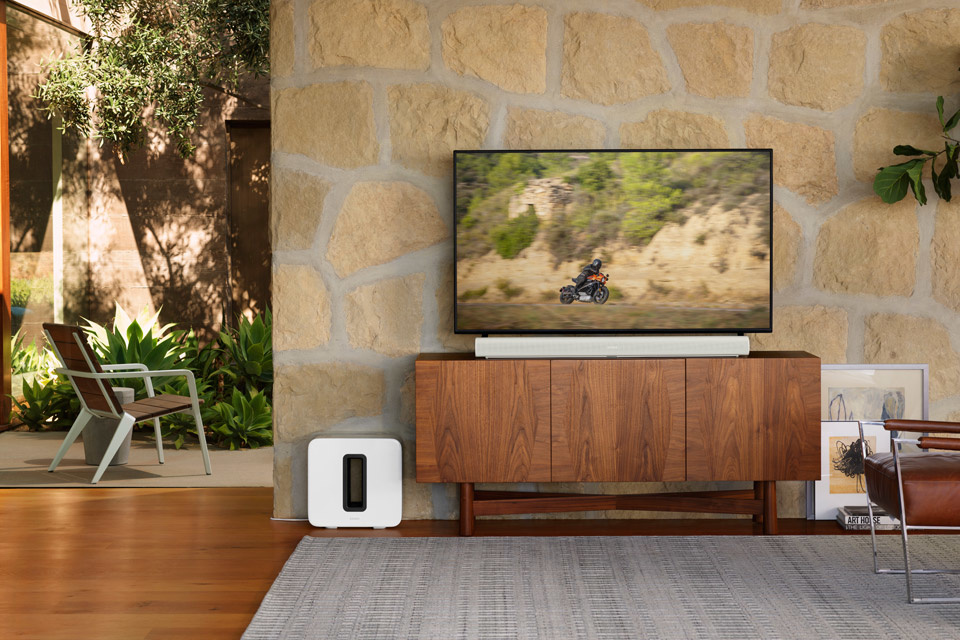 Sonos is renown for their high performance, high quality audio systems. Dating back to the Sonos Playbar, premium sound has always been their goal. Whilst the Playbar brought a solid speaker with wireless networking capabilities, it lacked some more recent technologies such as voice control and Dolby Atmos support. Sonos knew that a new bar would need to follow to keep up with new technologies and competition in the marketplace.
The Sonos Playbar, followed four years later by the Sonos Playbase, have both served Sonos well. These Sonos products have provided audio enthusiasts with a jumping off point to enjoy Sonos audio in one easy purchase. 
Most recently, the Sonos Beam has become the flagship entry-level soundbar from Sonos. Unlike the Playbar and Playbase, the Beam's price point is much more moderate. However, it does not sacrifice the high-fidelity audio we've all come to expect from Sonos devices. 
Launched in the summer of 2020 we witnessed the launch of the Sonos Arc. Here we take a look at some of the features Sonos have introduced to satisfy the demands of the audio connoisseur.
Sonos Arc Specifications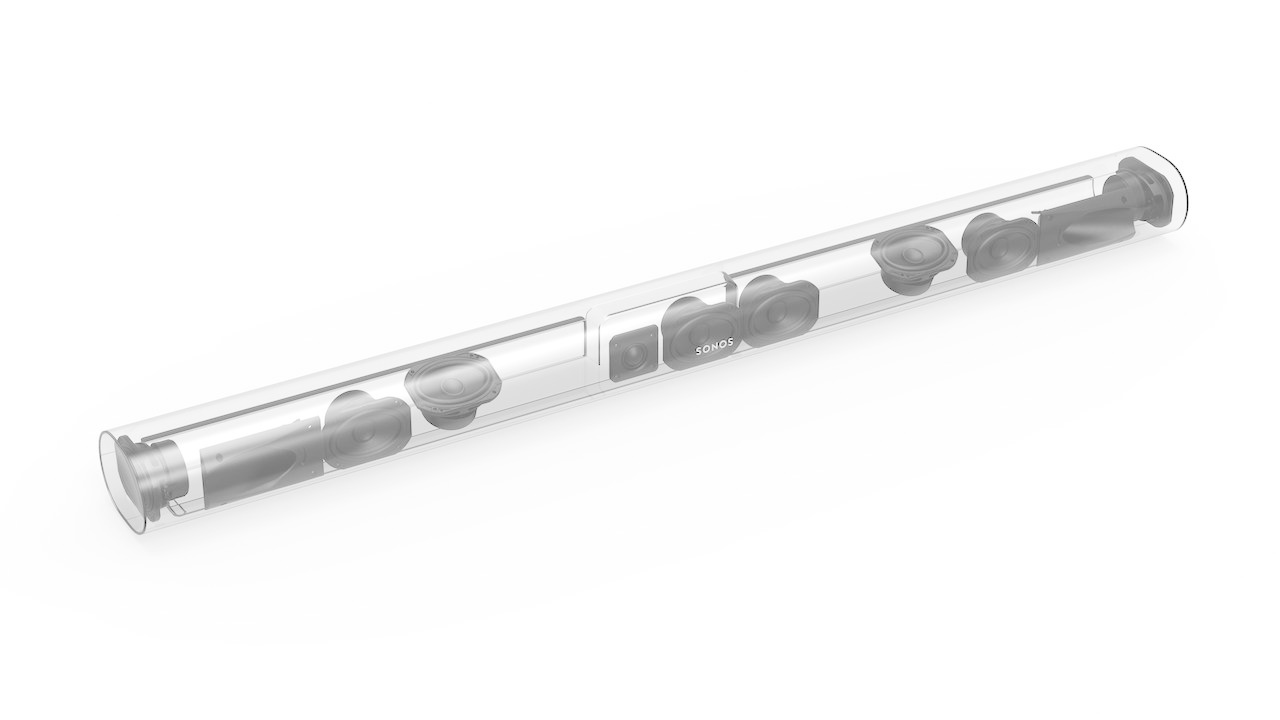 The Sonos Arc features eleven D-Class digital amplifiers, three passive bass radiators, eight full range subwoofers and three tweeters. A bold and impactful system which takes the essential components of the Sonos Beam to the next level. Here we have a system that packs a punch from its 45 inch width. Nearly twice the size of the Sonos Beam, the Arc is truly designed to match the larger TV market and a larger room which can enjoy the benefits of the audio being spread over a much wider area.
The Sonos Arc can either stand on its own on a desktop surface or it can be wall mounted either to the wall or to the back of the TV using adaptive brackets. You can see our range of wall mount brackets here. 
Does the Sonos Arc support Dolby Atmos?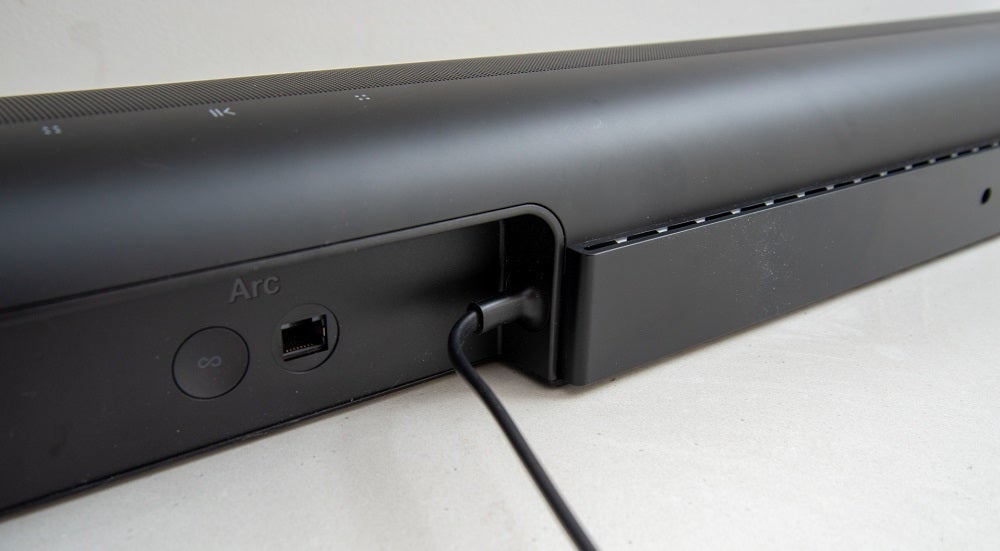 Yes the Sonos Arc soundbar does support Dolby Atmos audio for a deeper, more immersive sound thrown towards you from every angle. However, to enjoy Dolby Atmos your TV will need to have a new HDMI eARC connection and you will need to be watching content which also supports this new audio content.
Does The Sonos Arc Work With Alexa and Google Assistant?
The Arc is the second Sonos soundbar to feature native support for both Google Assistant and Amazon Alexa, meaning the Arc will seamlessly be connected into any existing smart-home setup. Voice-controls can be used across a wide range of music services, including Spotify, Apple Music, Google Play Music and Pandora, amongst many others. 
How Many Amps Does The Sonos Arc Have?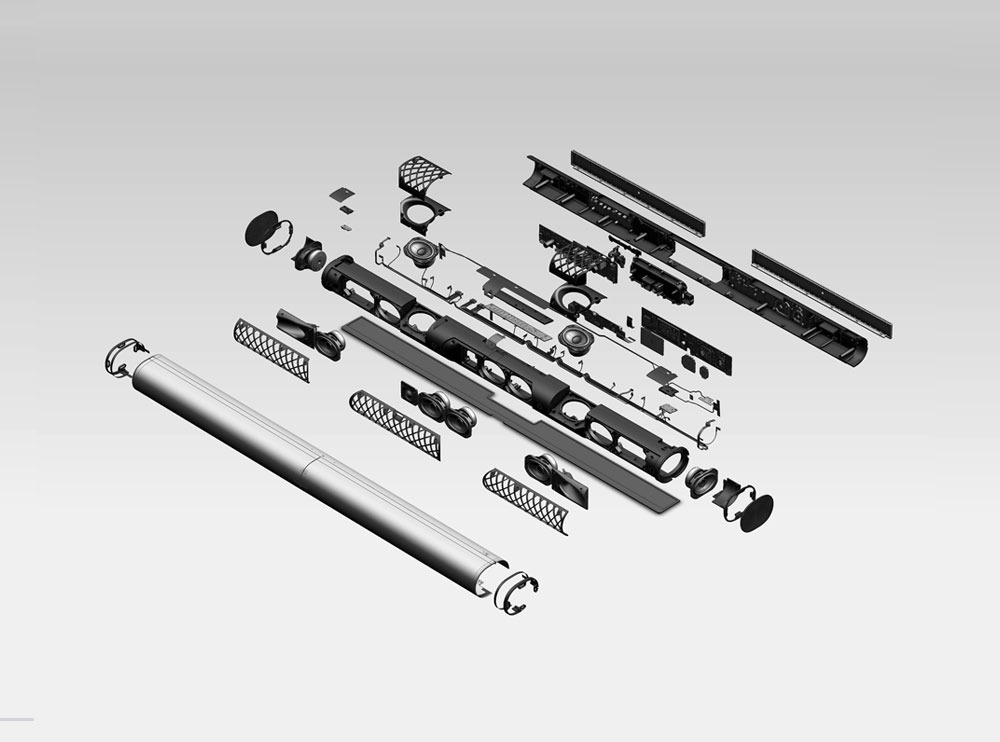 This could well be the best soundbar available on the market for under £800. The Sonos Arc's 11 amplifiers are more than powerful enough to deliver a complete range of frequencies in perfect quality. 
This is stronger than the Sonos Playbar which only had 9 amplifiers which will bring an even greater spread of sound and increased performance. This amp can be adjusted with an EQ option built within the latest Sonos S2 app which also allows you to control the function of the Arc.
How Many Tweeters Does The Sonos Beam Have?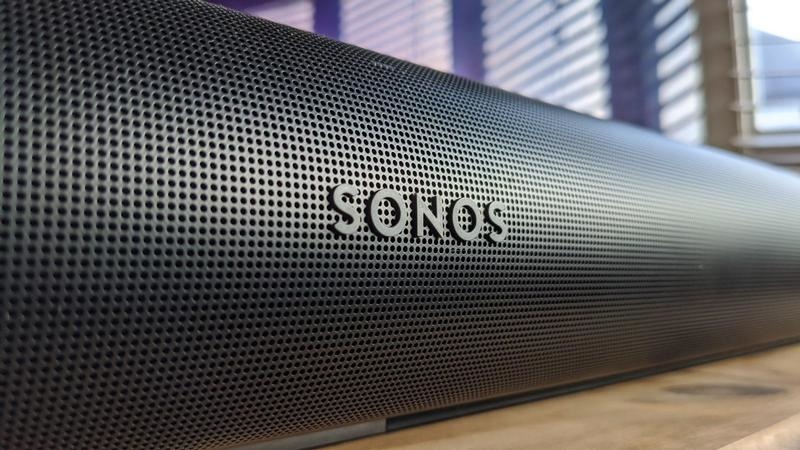 Three precisely-angled silk dome tweeters create crisp high frequencies and crystal clear dialogue. There is also a speech enhancement control which emphasises frequencies of the human voice to clarify dialogue.
Can I Get This To Connect With My Other Sonos Products?
These speakers can easily form part of Sonos bundles, allowing you to put together a brilliant home sound system with ease, or simply be a solo purchase. This is a great buy for anybody with a keen ear, be you a music or film enthusiast or simply looking to provide a higher audio quality to your home.
Pros
Easy to setup and get listening
Stylish design with Dolby Atmos support
Latest and greatest voice-controls across multiple providers 
Exceptional audio quality across a wide range of frequencies 
Easily integrates with televisions - truly smart
 Cons
A wide bar which is best suited to large screen TV's
No direct AUX jack
Powerbutton is an authorised Sonos reseller, with a host of Sonos package deals available. Be sure to browse through our full range today.  
Have any questions about the Sonos Arc, or any of our other smart speakers? Don't hesitate to get in touch todayand we will be happy to help.