IER Award Finalist 2021 for " Best Independent Retailer Website".
Powerbutton has been shortlisted in the years IER awards. We are proud to be a finalist in the "Best Independent Retailer Website Award". This is awarded to the best independent retailer who has demonstrated commitment to developing its online presence and building a consumer-friendly website. Entries are required to demonstrate: Usability of website, Appearance and features, Commercial success of channel.
For 29 years, the Innovative Electrical Retailing (IER) Awards has been the leading event for the recognition of excellence in the sector – honouring everything from exceptional products and business pioneers to high street heroes and customer service champions.
There are a variety of categories and criteria in the awards which feature both Retailers and Manufacturers. From High street stores to domestic appliances, a wide spectrum of the industry has the opportunity to win an award.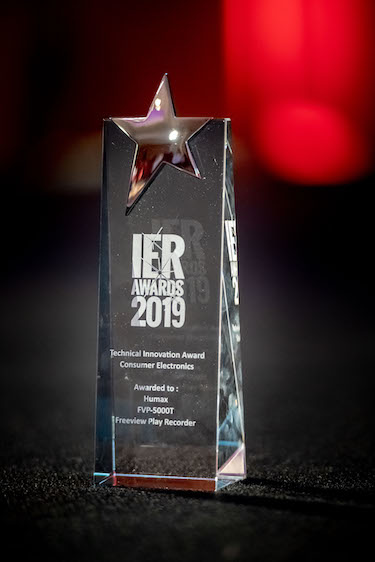 The IER is a media publication serving the electrical retail industry with the latest news, updates and technical information to assist retailers like Powerbutton.
With our strong links to high quality brands such as Sonos, Sony, Panasonic to name a few, Powerbutton have been growing our product offering and developing the website to match the quality of the brands we offer. 
Powerbutton entered the awards back in January 2021 and presented a range of statistics, comments and features from the site. This was then scrutinised by a panel of industry leading judges who then chose the shortlist and the winner from each category. 
We have been shortlisted amongst some very popular websites and will be looking forward to finding out the results when they revealed in early October 2021.