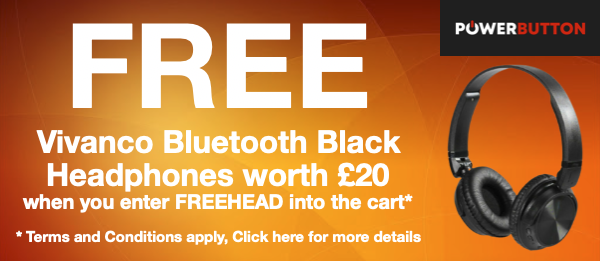 Panasonic DP-UB450 4K Smart Blu ray player
The best possible picture – Ultra HD Blu-ray
UHD Blu-ray gets the very best from your HDR TV and gives an even more impressive picture performance than 4K streaming. Making the most of your UHD 4K content, the Panasonic's new HCX processor brings together years of picture expertise and collaboration with Hollywood studios. For vibrant colour and lifelike images, little can get close to this processor's power.


Maximises HDR – including HDR10+
For the highest quality picture, HDR10+ offers scene-by-scene HDR mastering for the truest, most accurate HDR picture technology to date. With HDR10+ each scene is optimised, meaning the maximum amount of detail is shown – even in the brightest or darkest moments. The Panasonic DP-UB450 4K Smart Blu ray player also supports standard HDR10 and HLG formats. HLG (Hybrid Log Gamma HDR) is a broadcast and user generated standard format that is set to become the standard for transmitting 4K signals.

Dolby Vision for dramatic imaging
As well as supporting HDR10+, the DPUB450 is also compatible with Dolby Vision. This Panasonic UHD Blu-ray player decodes signals encoded in Dolby Vision - a leading format in Hollywood and cinemas around the world. Dolby Vision also adjusts the picture to take full advantage of each display's characteristics and presents an optimized picture for each scene in specially mastered content.

Voice Assistant – Google Assistant and Amazon Alexa compatible
Voice Assistant means you simply have to speak into the controller to bring up content and search results. Now featuring Google Home and Amazon Alexa (via firmware update), Voice Assistant is more powerful than ever. Google Home integrates with services such as Google Photos and Google Maps to make your UHD Blu-ray an even greater source of entertainment.

Hi-Res audio for a boost to your music
More than just a great UHD Blu-ray player, the Panasonic DP-UB450 Blu-ray Player also makes a great music player. Simply connect to your audio system and you'll be able to enjoy Hi-Res music via streaming or USB. Compatible with a wide range of formats, including AIFF (up to 32 bit/384kHz 2 channel), WAV (up to 32 bit/384kHz), FLAC (up to 24 bit/192kHz) and DSD (up to 11.2MHz in 2 channel), the Panasonic DP-UB450 is a supremely flexible music player.

Twin HDMI sockets, with isolated output
Isolated, twin HDMI sockets offer the very best in picture and sound quality. If you're using a separate home cinema system or soundbar/base, connect the first HDMI to your TV and use the second HDMI for dedicated audio. This isolates sound and vison for a cleaner signal and reduced audio distortion.

Supports Dolby Atmos and DTS:X
For the highest quality sound, Dolby Atmos and DTS:X soundtracks offer sensational, immersive sound. Connect to your compatible AV receiver via HDMI 2 and enjoy a whole new dimension in sound (when used with compatible films).

4K networking
With 4K networking, you can enjoy your own footage – on the big screen and in the splendour of UHD 4K. 4K videos shot in MP4 from your camera or camcorder can be replayed in JPEG data, giving stunning detail and definition to your own recordings
We Accept: