Sonos Beam Product Review
Since the release of the Sonos Playbar almost 7 years ago, Sonos has been producing high-quality, premium soundbars which combine the best aspects of their sound systems into compact, low-profile units. 
The Sonos Playbar, followed four years later by the Sonos Playbase, have both served Sonos well. These Sonos products have provided audio enthusiasts with a jumping off point to enjoy Sonos audio in one easy purchase. 
Most recently, the Sonos Beam has become the flagship entry-level soundbar from Sonos. Unlike the Playbar and Playbase, the Beam's price point is much more moderate. However, it does not sacrifice the high-fidelity audio we've all come to expect from Sonos devices. 
Sonos Beam Specifications
The Sonos Beam features five D-Class digital amplifiers, three passive bass radiators, four full range subwoofers and one tweeter, which is positioned squarely behind the Sonos logo on the front of the Beam. 
Unlike the Sonos Playbar, which is over 35 inches in length, the Beam was designed from the ground up to be compact. It packs all of this technology into a more manageable 27 inches. This means that wall mounting, or placing it underneath a television or on a high shelf is easy and carefree. 
Does The Sonos Beam Work With Alexa and Google Assistant?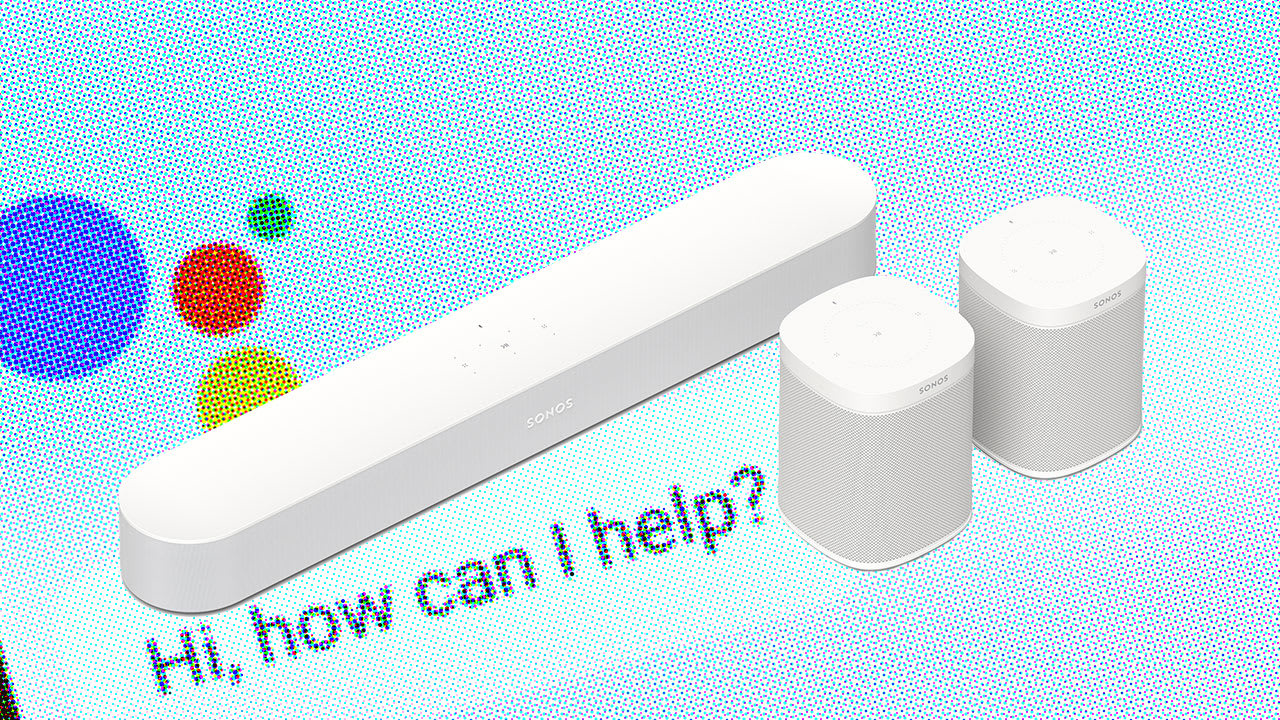 The Beam is also the first Sonos soundbar to feature native support for both Google Assistant and Amazon Alexa, meaning the Beam will seamlessly be connected into any existing smart-home setup. Voice-controls can be used across a wide range of music services, including Spotify, Apple Music, Google Play Music and Pandora, amongst many others. 
How Many Amps Does The Sonos Beam Have
This could well be the best soundbar available on the market for under £400. The Sonos Beam's 5 amplifiers are more than powerful enough to deliver a complete range of frequencies in perfect quality.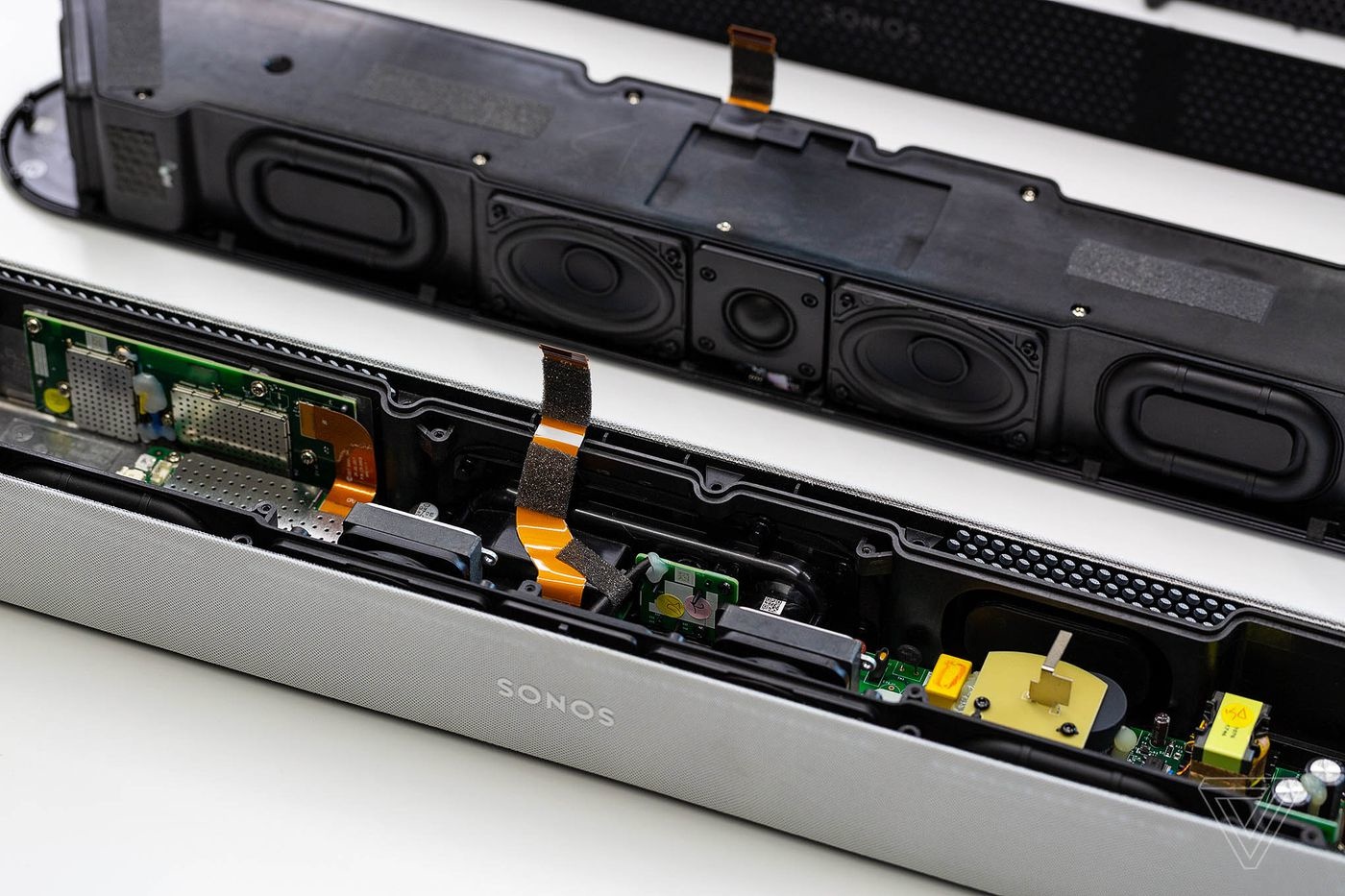 While this is less than the Playbar's 9 amps, you will never feel as though the Beam is lacking power. You're more likely to find yourself using the built-in 'loudness option' to limit the amount of bass travelling through walls and ceilings. Kick drums on favourite tracks will pack a punch, and similarly snares are easily punched through the mix. 
How Many Tweeters Does The Sonos Beam Have
While only 1 tweeter is present in the Sonos Beam, compared to the Playbar's 3, this never presents an issue. Vocal lines are crystal clear, even in busy mixes. Even in large spaces, the Sonos Beam easily pushes audio into a relatively large, high ceiling living room without any challenges. 
Can I Get This To Connect With My Other Sonos Products
These speakers can easily form part of Sonos bundles, allowing you to put together a brilliant home sound system with ease, or simply be a solo purchase. This is a great buy for anybody with a keen ear, be you a music or film enthusiast or simply looking to provide a higher audio quality to your home.
Pros
Easy to setup and get listening
Compact and stylish design
Latest and greatest voice-controls across multiple providers 
Exceptional audio quality across a wide range of frequencies 
Easily integrates with televisions - truly smart
Cons
May require additional Sonos speakers to fill exceptionally large rooms
No direct AUX jack
Powerbutton is an authorised Sonos reseller, with a host of Sonos package deals available. Be sure to browse through our full range today.  
Have any questions about the Sonos Beam, or any of our other smart speakers? Don't hesitate to get in touch todayand we will be happy to help.