Great Films Available On Demand | Powerbutton
Great Films available on Demand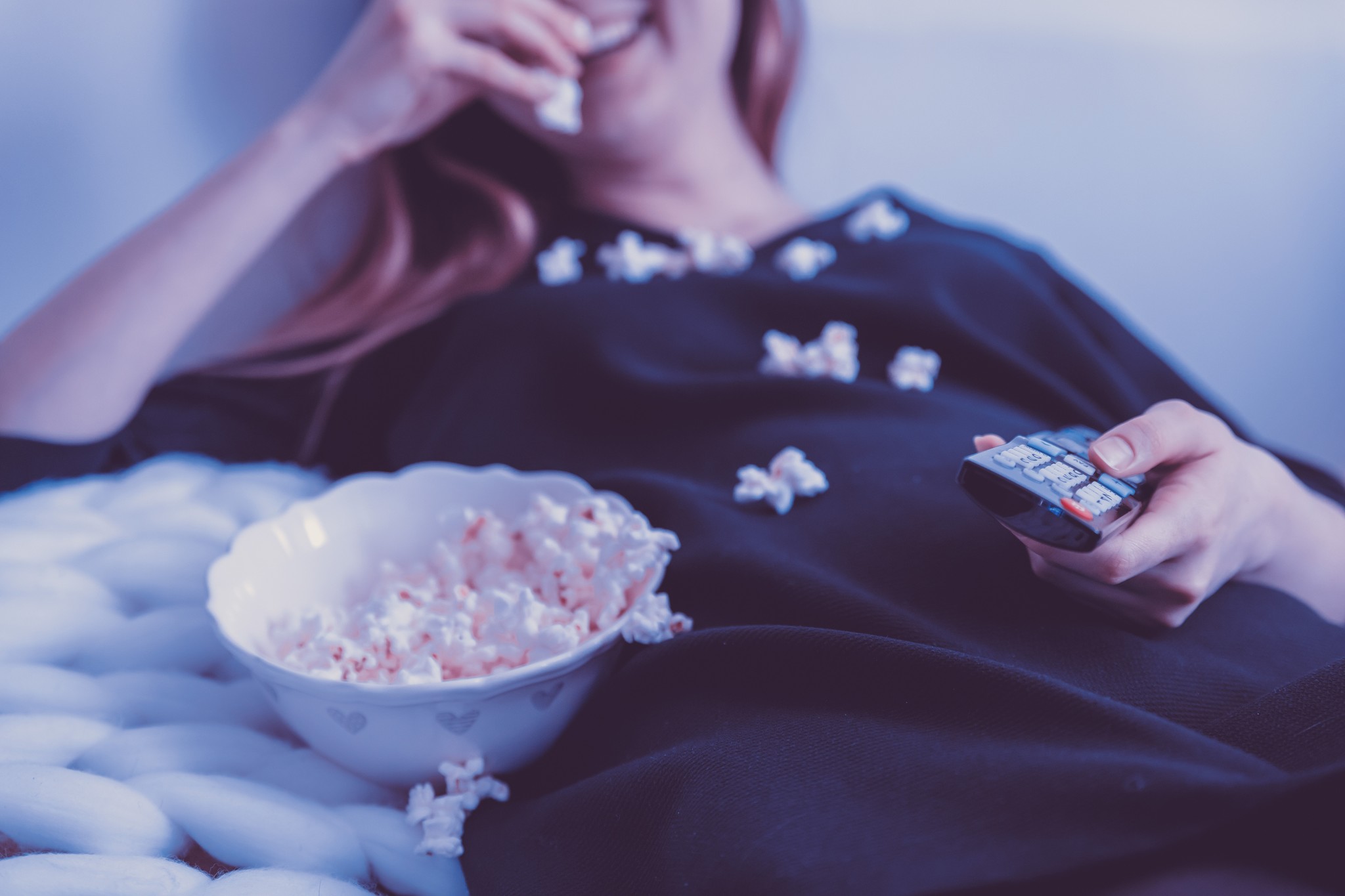 After a long day in the office or on a cosy weekend afternoon, few things beat kicking back and relaxing with a brilliant film. Indulging in the movie medium and losing yourself in another world is a great way to escape reality and open up your mind. 
It used to be the case that to see a new film you had to head out to the nearest cinema. These still very much have their place and are a great way to spend an evening as well.

Then came the rise of the video store, before DVDs started to be the go to way of viewing the best films out there. 
Nowadays, online streaming services are the norm. Whether you are a Netflix subscriber, Amazon Prime fan, or have signed up for another of the many great film streaming services out there, there's always a massive range of superb cinema to select from.

We love films here at Powerbutton. Not only do we love the products they are viewed on in the home, but we also love the beauty of film and the many exciting journeys we can go on through this.
To help you find some great new film content, our team has put together this blog on some of the best on demand films available now. Read on and let us know your favourite in the comment box below.
The Irishman
Year: 2019. Genre: Crime Drama. Available on: Netflix.
From legendary director Martin Scorsese comes this epic tale of politics and people not exactly playing by the rules.
The story focuses on the life and times of Frank Sheeran, a WWII veteran and former hitman in Philadelphia.

With a top drawer cast including Robert DeNiro, Al Pacino and Joe Pesci to name but a few leading actors in world cinema, this film is a little on the long side. But if you love a crime drama you can really sink your teeth into, The Irishman is for you. 
Marriage Story
Year: 2019. Genre: Family Drama. Available on: Netflix.
Directed by Noah Baumbach, Marriage Story tells the tale of Charlie and Nicole Barber, a New York couple working in the world of theatre and drama. Problems are afoot however, and when Nicole is offered a role in Los Angeles, she heads across the US and takes their son with her.
The ensuing drama forms the content of Marriage Story, as the couple's divorce proceedings begin and they both look to move on with their lives.
With great performances by Scarlett Johansson and Adam Driver, Marriage Story is a powerful tale of love and loss. 
Dirty Dancing
Year: 1987. Genre: Romantic Drama. Available on: Netflix. 
Sometimes the old ones really are the best.
This iconic piece of 80s cinema is a timeless classic that inspired countless party themes and fancy dress outfits along the way. 
The story centres on a 17-year-old girl spending the summer in the Catskill mountains, encountering the local dance teacher, and love blossoming from there. Despite some pretty significant obstacles along the way, the iconic final scene lives long in the memory.
Patrick Swayze and Jennifer Grey are the stars of this feelgood film, which is now available on Netflix. 
I, Tonya
Year: 2017. Genre: Biographical Drama. Available on: Amazon Prime. 
Films and sport are kind of hit and miss in their success rate. Some work really well. Others just don't cut it.

I, Tonya is the bizarre and remarkable real-life story of Tonya Harding - an American figure skater who organised a physical attack on her rival Nancy Kerrigan.
This film is remarkably funny given its dark storyline, with Margot Robbie playing the title role. It's well worth a watch, even if it leaves you scratching your head a bit.

Brittany Runs a Marathon
Year: 2019. Genre: Comedy. Available on: Amazon Prime.
Sort of staying on the sporty theme but in a slightly different way, this excellent comedy stars Jillian Bell as Brittany Forgler, a 20-something New Yorker who enjoys partying and drinking. 
When her doctor tells her to get in shape as her weight is affecting her health, she takes to running and soon develops a taste for it and starts to shed the pounds.

She then sets her sights on running a marathon, and the film follows her through every mile of the journey from the doctor's office to the finishing line.

This is great for some light relief and shows what people can achieve when they set their mind to it!

The Silence of the Lambs
Year: 1991. Genre: Psychological Horror. Available on: Netflix.
One of the most iconic horror films of all time, TheSilence of the Lambs is now available on-demand on Netflix.
Jodie Foster plays a young FBI trainee who consults with convicted cannibal Dr. Hannibal Lecter on how best to find and stop 'Buffalo Bill' - another serial killer on the loose.

A film to keep you locked to the screen, The Silence of the Lambs is a classic of the genre and a must-watch for any horror fans. 
Prisoners
Year: 2013. Genre: Crime Drama. Available on: Netflix. 
With brilliant performances from Hugh Jackman and Jake Gyllenhaal, Prisoners follows a father's search for his abducted daughter.

Jackman plays Keller Dover, a desperate man who takes on the investigation himself when the police's own efforts stall.



The film charts Dover's efforts to get to the bottom of his pain using some lethal methods of his own. We also follow Gyllenhaal's role of Detective Loki, as he looks to get to the bottom of everything himself.

A showstopping performance with a big twist at the end, Prisoners is well worth a watch. 
Spider-Man: Into the Spider-Verse
Year: 2018. Genre: Children's Animation. Available on: Netflix.
Looking for something to stream for all the family? A great animated film to try is Spider-Man: Into the Spider-Verse. 
This 2018 movie puts a different spin on the Spiderman phenomenon, with all kinds of Spider-Men, Spider-Women and Spider-Pigs.
This is a film where you enter a whole new world, with plenty of giggles and fun along the way for viewers of all ages. 
Watch your favourites on TVs from Powerbutton
With these and so many more film options available to stream online, it's vital you have the right piece of equipment in place to watch everything.
Powerbutton has a great range of items for you to purchase and watch these brilliant films on. Our TV selection includes 4K UHD TVs, Sharp LED TVs and OLED TVs, as well as TV pedestal stands and wall mounts to help them seamlessly fit into your home. 
And in order to indulge the ears as well as the eyes, we offer Sonos speaker bundles. These can be connected up with your TV to provide audio and visual harmony like never before. 

Be sure to go through the full range of products at Powerbutton and create the perfect home cinema set up. 
Get in touch with our team if you have any questions, and check our delivery information too.